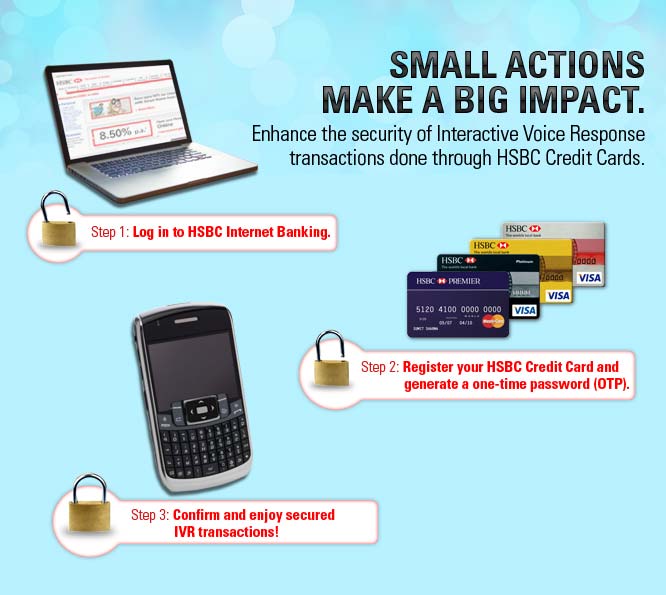 Dear Customer,
As you might be aware, effective 01 February 2011, all Domestic Credit Card IVR (Interactive Voice Response) transactions are being processed / authorized with dual authentication. In case you missed our earlier communication on this service, this mail provides you all the necessary information to enable your credit card for IVR transactions. IVR transactions are credit card transactions triggered by customers over phone at a merchant system. This process will provide you with an added advantage of security for all such IVR transactions.
As per this process, you will need to provide a One-Time Password (OTP) to get a credit card transaction processed over the IVR. Please note that the OTP will be valid for IVR transactions carried out on your primary HSBC Credit Card only.
You will need to log in to your HSBC's Internet Banking account to generate an OTP.